Check Yourself!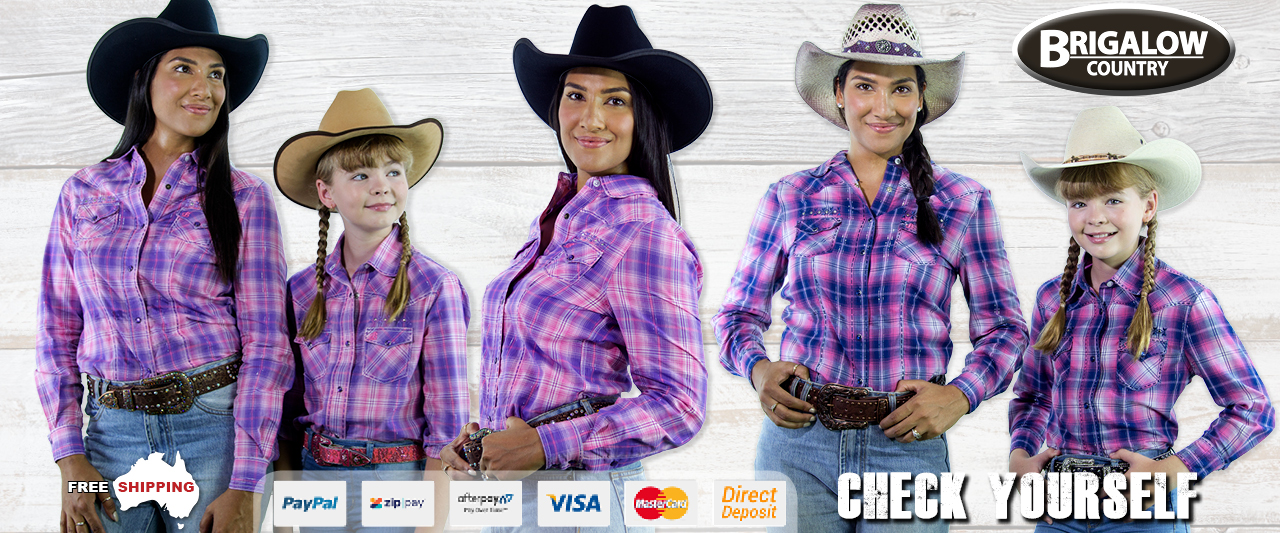 We have a fantastic new range of western check shirts for the whole family.
Featuring snap down closures (not buttons) and stylish western yolk with accent stitching, these beautiful cowgirl and cowboy shirts are going to be a hit wherever you wear them.
Made from 100% cotton, these new check shirts are soft and breathable, and made with movement in mind. Whether you're riding, working, or boot scootin; you won't feel restricted in the comfortable western cut which allows for extra arm length and has longer shirt tails to keep from coming untucked.
These country check shirts also boast popular double breast pockets with snap closures, as well as double snap closures on the sleeve cuffs. The double cuff snaps make it a breeze to get dressed in the dark (no more fiddling with tiny buttons one handed), and are also extremely handy when you quickly have to roll up your sleeves and get a job done.
You can find your ideal size here, and feel free to contact us anytime, we'd love to help you check yourself!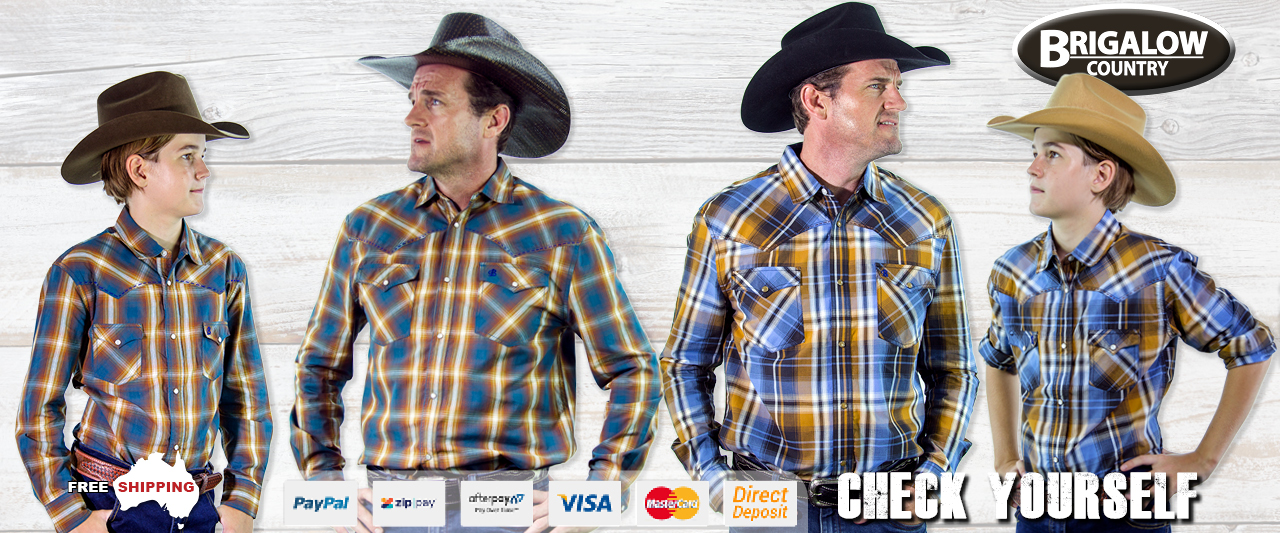 Related Products
---
Leave a comment