Our Blog


Below is a list of our latest blog posts, enjoy!
Date Posted: 3 December 2018
Win New Gear In The New Year!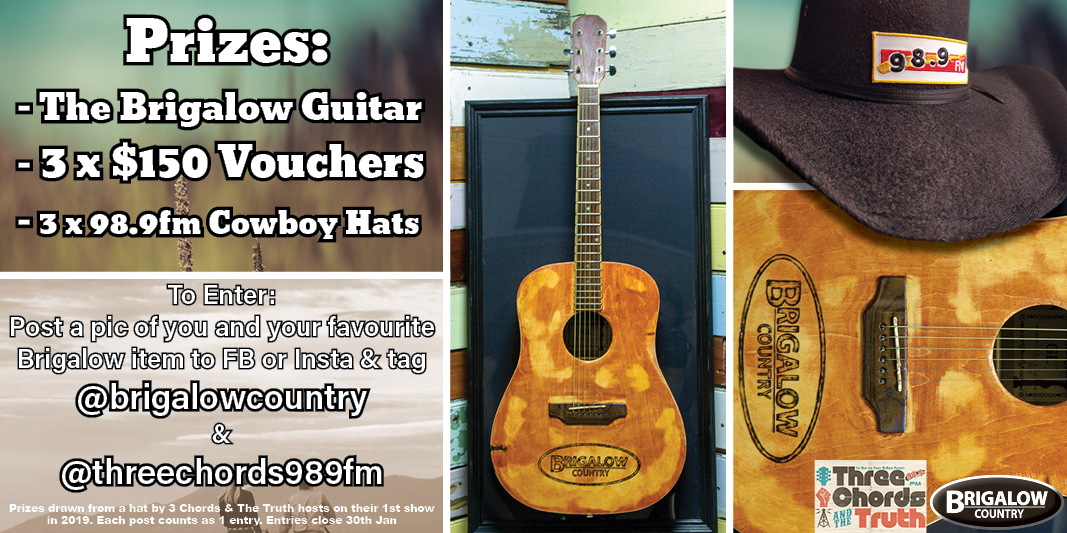 Our 'New Year New Gear' Competition has begun!
Simply post a pic of yourself with or wearing your favourite Brigalow item and tag @brigalowcountry & @threechords989fm to go into the draw to win this amazingly framed and much loved guitar (provide...
---
Brigalow Country sponsored musician 8 Ball Aitken has released his new film clip with the help of some of Brigalow's staff members both past and present.
Check it out here, it's a catchy song and a great clip!
Keep up the good work 8Ball!
...
---
We hope you enjoy this new video clip we've put together!
Instrumental music courtesy of country music legend 8 Ball Aitkens.
Brigalow Bush Poem:
You're in Brigalow Country when smoko never comes, when you've been working non-stop, when you don't know how you'll get it done.
You're in Brigalow Country when you're ploughing a field, when you're praying for rain, when you're dreaming of yields.
---