Hat - Western - Palm Leaf - Youth - Size 55 OSFA - [161]
Brigalow Plain Brim Palm Leaf Hat. A very sturdy yet still breathable palm straw hat. Features a cattleman crown, 4" brim, elasticised sweatband to help stay snug on your head, and a natural light edged brim. The palm leaf has been lacquered to maintain it"s strength and increase longevity. This results in a sturdy and hard wearing hat that is also rigid and maintains it"s shape. Kids One Size Fits All (elasticsed sweat band) : Medium 55cm. The OSFA elasticised Medium will grip to a smaller head up to a few sizes down. A medium 55cm OSFA will grip onto a size 53cm, 54cm and 55cm head.
(161)
| | |
| --- | --- |
| SKU | 161 |
| Brand | Brigalow |
| Shipping Weight | 1.0000kg |
Hats
Where to measure:
Use a cloth measuring tape to measure tightly around your head at the point where you want your hat to fit. As a guide, two finger widths above your eyebrow and one finger width above your ear is generally where a cowboy hat sits. Use the measurement you get and compare to the size chart below to find your hat size. If you fall in between sizes it's best to opt for the larger size, as you can always pad the lining of the hat.
Please Note: We have kids and adult hats that cross over in crown size, however the brim on the adult hats are much bigger than the kids hats, so if you're an adult size 53, make sure you buy an adult size 53 hat, because a kids size 53 on an adult might fit well, but will look comically small.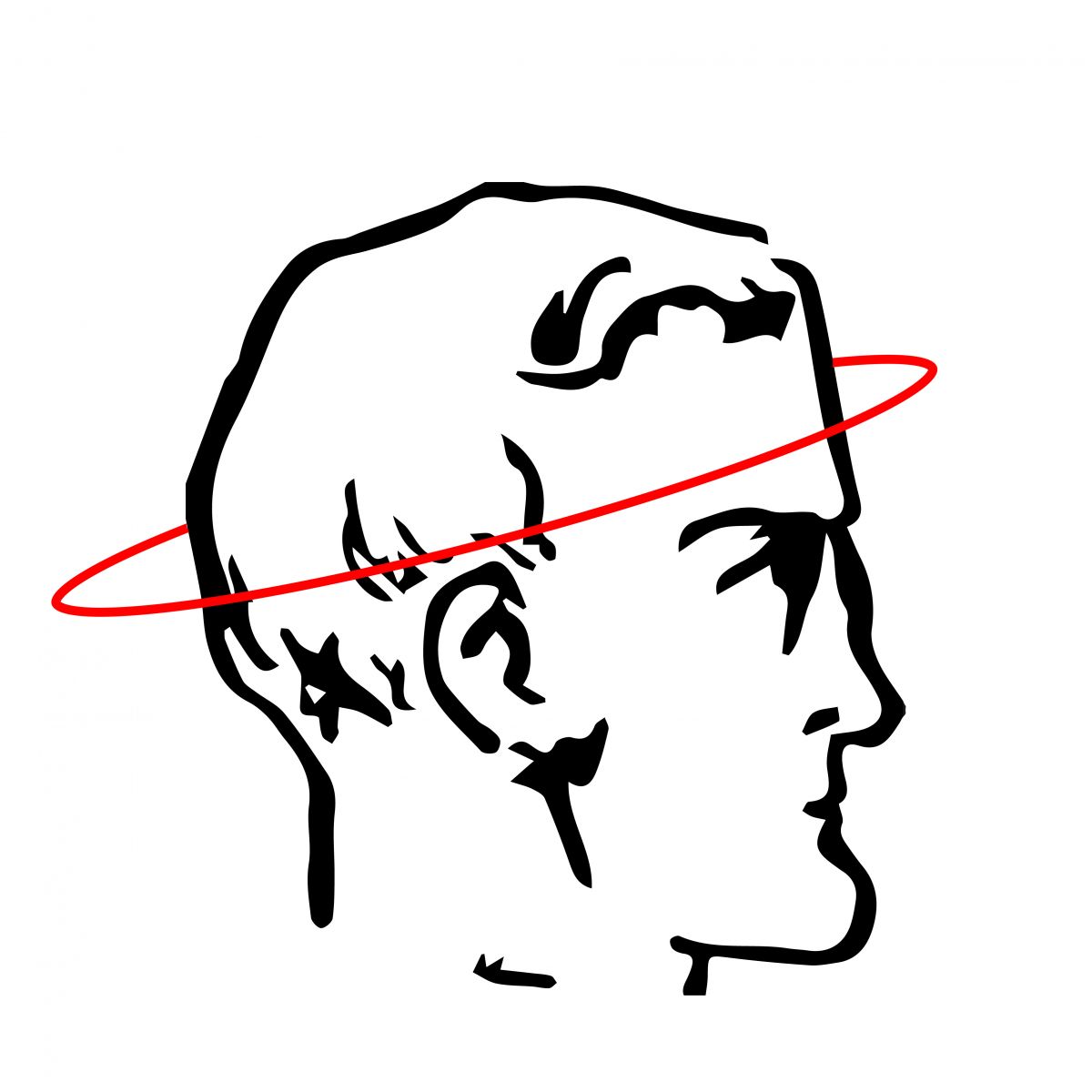 Product Reviews
We Also Recommend