Hat - Western - Adult & Kids Felt Covered Dallas - "Camel/Mauve" - [153]
The Suede "Dallas" western hat is a fantastic budget felt hat alternative.
It features a cattleman crown, 4" brim, and matching chocolate hat band and taped edge.
Based on a regular straw hat with a beauftiully soft feel felt suede overlay on top, the Dallas hat combines the best of both worlds.
With the sturdiness of a straw hat and the appearance of a far more expensive felt hat.
Like a straw hat, the Dallas is strong and rigid and won"t shrink with moisture like a felt hat will.
The wire inside the edge of the brim allows you to be able to bend and shape the hat to your liking without steaming like a felt/fur hat.
Kids One Size Fits All (elasticsed sweat band) : Small 52cm, Medium 55cm.
The OSFA elasticised Small and Medium will grip to a smaller head up to a few sizes down.
For example, a small 52cm OSFA will grip onto a size 50cm, 51cm, and 52cm head.
A medium 55cm OSFA will grip onto a size 53cm, 54cm and 55cm head.
For an extra snug fit you can also add some our adhesive foam hat inserts underneath the sweat band.
(153)
| | |
| --- | --- |
| SKU | 153 |
| Brand | Brigalow |
| Shipping Weight | 2.0000kg |
Hats
Where to measure:
Use a cloth measuring tape to measure tightly around your head at the point where you want your hat to fit. As a guide, two finger widths above your eyebrow and one finger width above your ear is generally where a cowboy hat sits. Use the measurement you get and compare to the size chart below to find your hat size. If you fall in between sizes it's best to opt for the larger size, as you can always pad the lining of the hat.
Please Note: We have kids and adult hats that cross over in crown size, however the brim on the adult hats are much bigger than the kids hats, so if you're an adult size 53, make sure you buy an adult size 53 hat, because a kids size 53 on an adult might fit well, but will look comically small.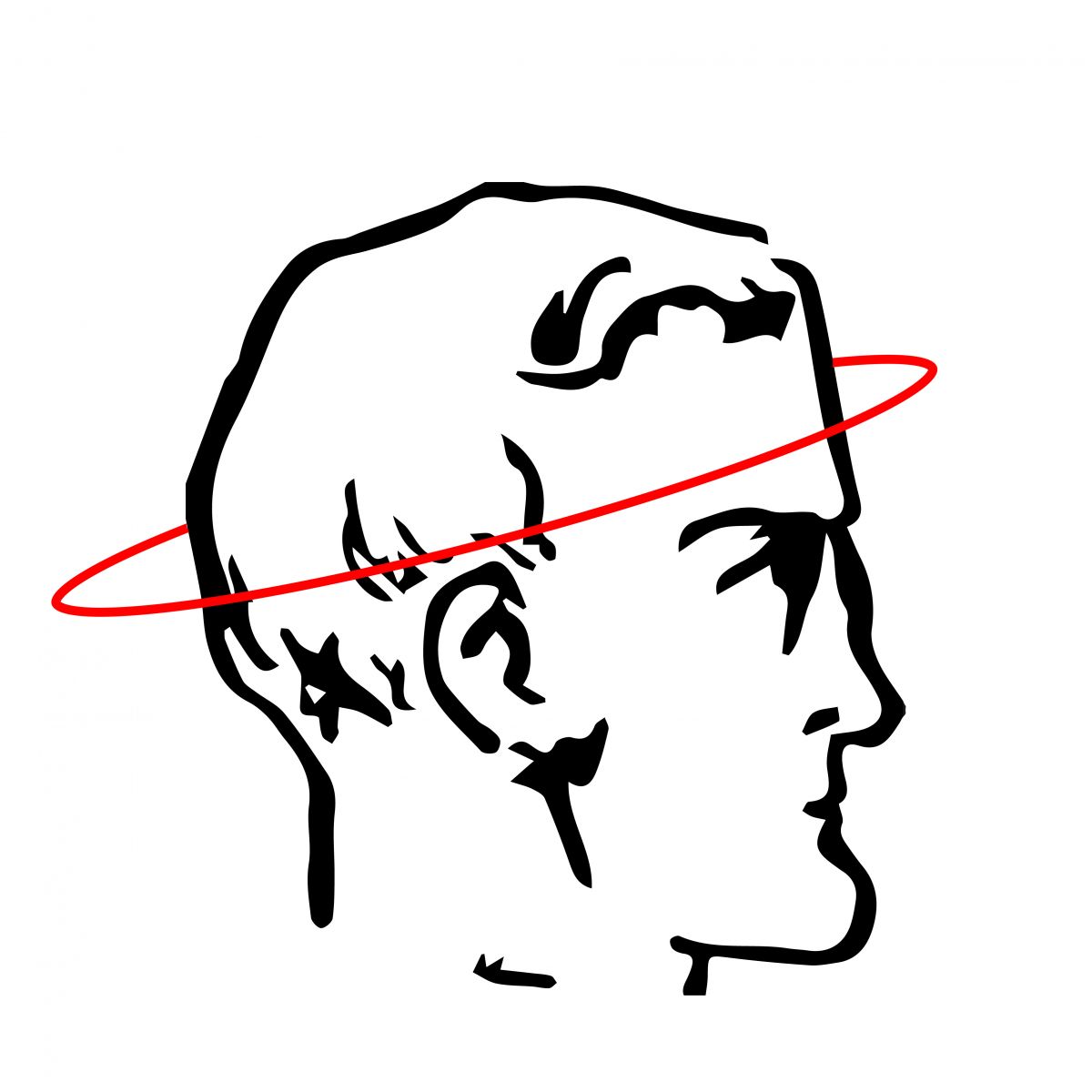 Product Reviews
We Also Recommend